When it comes to peculiar humor, there's none better than Steven Wright's. Gently insane and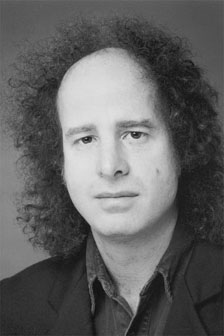 annoyingly silly to the uninitiated, his comedy creeps into the illogical madness of unreasonableness and beats away at it until, somehow, it starts making sense. It is at this point that you realise you must also be completely mad and so… laugh.
Although it is so much funnier to hear him say these things, reading them can also benefit the seriously minded. So, without any further ado…
Ladies and gentlemen… Steven Wright!
—————————————————–
All those who believe in psychokinesis raise my hand.
The early bird gets the worm, but the second mouse gets the cheese.
I almost had a psychic girlfriend but she left me before we met.
Ambition is a poor excuse for not having enough sense to be lazy.
Hard work pays off in the future. Laziness pays off now.
Many people quit looking for work when they find a job.
I intend to live forever – so far, so good.
Join the Army, meet interesting people, kill them.
Eagles may soar, but weasels don't get sucked into jet engines.
What happens if you get scared half to death twice?
I couldn't repair your brakes, so I made your horn louder.
If at first you don't succeed, destroy all evidence that you tried.
Experience is something you don't get until just after you need it.
For every action, there is an equal and opposite criticism.
The hardness of the butter is proportional to the softness of the bread.
The severity of the itch is proportional to the reach.
The sooner you fall behind, the more time you'll have to catch up.
Drugs may lead to nowhere, but at least it's the scenic route.
I'd kill for a Nobel Peace Prize.
99 percent of lawyers give the rest a bad name.
42.7 percent of all statistics are made up on the spot.
Cross country skiing is great if you live in a small country.
When I was crossing the border into Canada, they asked if I had any firearms with me. I said, "Well, what do you need?"
I planted some bird seed. A bird came up. Now I don't know what to feed it.
Yesterday I told a chicken to cross the road. It said, "what for?"
I eat swiss cheese. But I only nibble on it. I make the holes bigger.
I went to a garage sale. "How much for the garage?" "It's not for sale."
I was in a job interview and I opened a book and started reading. Then I said to the guy, "Let me ask you a question. If you are in a spaceship that is traveling at the speed of light, and you turn on the headlights, does anything happen?" He said, "I don't know." I said, "I don't want your job."
When I turned two I was really anxious, because I'd doubled my age in a year. I thought, if this keeps up, by the time I'm six I'll be ninety.
It's a good thing we have gravity or else when birds died they'd just stay right up there. Hunters would be all confused.
I worked in a health food store once. A guy came in and asked me, "If I melt dry ice, can I take a bath without getting wet?"
I installed a skylight in my apartment…The people who live above me are furious!
All the plants in my house are dead—I shot them last night. I was teasing them by watering them with ice cubes.
My neighbor has a circular driveway…he can't get out.
One time a cop pulled me over for running a stop sign. He said, "Didn't you see the stop sign?" I said, "Yeah, but I don't believe everything I read."
There's a fine line between fishing and standing on the shore looking like an idiot.
I bought a dog the other day…I named him Stay. It's fun to call him…"Come here, Stay! Come here, Stay!" He went insane. Now he just ignores me and keeps typing.
I bought some powdered water, but I don't know what to add to it.